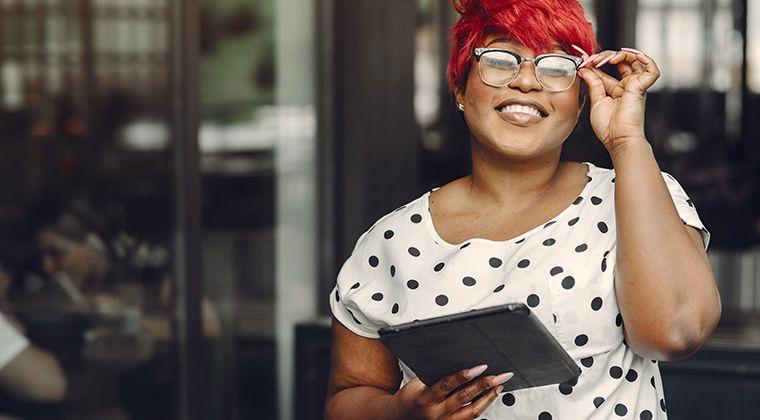 Staying on top of the latest job-recruiting trends is a vital part of the hiring process. In fact, borrowing effective ideas from other industries is a great way to put a fresh spin on your hiring process. One of the biggest current marketing trends in the online world involves a "customer-first" approach. What is customer-first marketing, and how can it play an important role in your company's recruiting process? Let's explore:
What Is Customer-First Marketing?
According to Kissmetrics, you must first understand the difference between customer-centric and customer-first marketing tactics as the customer is positioned differently in each. Per MarketingSherpa,"Customer-centric marketing aims strategies at the customer. You are looking at the customer as an end goal. Customer-first marketing revolves around the customer. You are making the customer an integral part of your marketing, research, and development." Put simply, job candidates are very similar to customers. Both want to feel as though a company cares about them and has their best interests in mind. When customers are genuinely satisfied and feel like their needs are being met, they'll not only continue to purchase from the company but also highly recommend it to others.
How Does "Customer First" Relate to "Candidate First?"
According to Fast Company, "Employees who derive meaning from their work are more than three times as likely to stay with their organizations . . . and the employees who have meaning don't just stick around longer. They also report 1.7 times higher job satisfaction and are 1.4 times more engaged at work." Both customers and job candidates need to feel engaged in order to go through with a purchase...or application. We need to start treating job candidates the same way we treat customers.
To incorporate this approach into your hiring technique, think about the position you're hiring for and what the ideal candidate would look like. Once you've clearly outlined the necessary skillset and experience, think about that person's interests related to your company and the position. For example, if the job is in the IT department, perhaps an employee would appreciate free coding classes or three free IT-related books every month as an incentive for job performance. When applying a candidate-first mentality to your hiring process, don't overlook the role of psychology in hiring. Another example includes making a commitment across your organization to provide feedback to a candidate within 2 business days because your organization recognizes how much feedback matters to candidates.
Bottom line: people want to feel that a company cares about their interests and their goals. Per Forbes, "Organizations who wish to prosper will focus more time on meaning at work — have an organizational purpose and contribution which gives people a sense of satisfaction and a genuine feeling that they are making the world a better place"
HiringThing practices candidate-first recruiting because we're an employee-first company. Sound like a fit for you? Check out HiringThing's open positions.
About HiringThing
Approachable and adaptable, the HiringThing platform empowers everyone, everywhere, to hire their dream team. Try HiringThing's easy-to-use, feature-rich applicant tracking system with a free 14-day trial today!