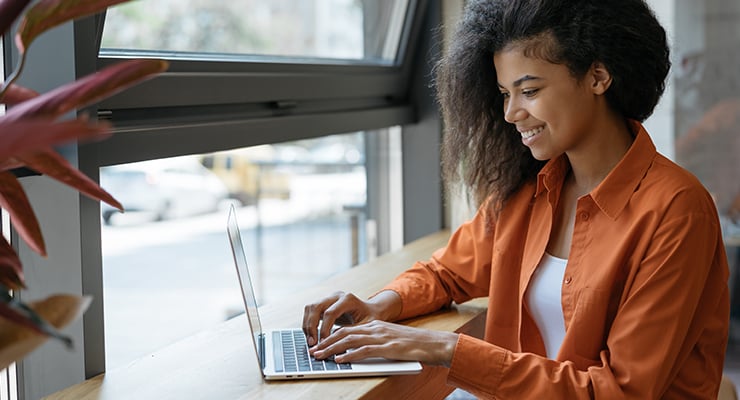 The Changing World of Work
Workers Want to Work From Anywhere
You've undoubtedly seen the headlines: we're in "The Great Resignation." While a Gartner Survey from 2020 found 80% of company leaders were planning to let employees work remotely in some capacity post-pandemic, many have changed their tune. A recent survey of 350 CEOs and human resource leaders found that 70% plan on having employees in-person by fall, if not sooner. Goldman Sachs CEO David Solomon embodies this mindset, calling remote work an "aberration," and is requiring an in-person return for all Goldman Sachs employees by July 2021.
The pandemic has caused some significant shifts in the world of work, and one of those is that employees have more power than they've granted themselves in the past. A record 4 million workers quit their jobs in April 2021, and 95% of workers who participated in a Monster.com survey said they're considering changing jobs, many citing that they'd like the option to work from anywhere.
But What if You Don't Want to Leave Your Current Role?
What if you have a manager or CEO like David Solomon but don't want to change jobs? Maybe you love your team. Perhaps you are being well compensated. Maybe you love the mission of your company and the work you're doing or know you'll be up for a promotion soon. The reason doesn't matter. You like your job but would love it if management were more flexible regarding working from anywhere.
HiringThing is Here to Help
The good news? Hope isn't lost. You're persuasive! And resourceful! And you have us, the work-from-anywhere experts at HiringThing, to help pitch your boss on working remotely.
A Step-by-Step Guide to Pitching Remote Work to Your Boss
Step 1: Build Your Case
Don't go to management and try the "everyone else is doing it" tactic ("If everyone else was jumping off a bridge, would you?" – your elementary school principal). Bring facts and statistics to this conversation:
Remote employees are more productive:

We have data to back you up. Stanford University conducted a

two-year remote-work stud

y and found that

remote workers are not only more productive but also used fewer sick days

(Stanford did a follow-up study during the pandemic they've titled

"Why Working From Home Will Stick

). Similarly, Boston Consulting Group found 75% of employees working remotely during the pandemic maintained or improved their productivity on individual tasks. 51% reported improving productivity on collaborative tasks.

Remote work saves money:

The Stanford study found companies save approximately $2,000 per remote employee on their office rent space.

Retain top talent:

A Global Workplace Analytics study

found 72% of employers say remote work helped with employee retention.

Recruit top talent:

34% of workers who said they plan on looking for a new job post-pandemic said they were looking for one with remote options. Work experts agree that to recruit and retain top talent, employers must embrace at least a hybrid remote-work option.

Expand the talent pool:

This is especially pertinent if your company struggles to find local talent. Remote work expands your talent pool from the normal 25-mile or so radius to the entire country.

Diversity is key:

If your talent pool expands, so will your employees' socioeconomic, geographic, and cultural backgrounds. And while diversity and inclusion are the right choice for forward-thinking companies, if you're making a business case to your managers, make sure to show them this

McKinsey study

that found that diverse companies are more productive

and

lucrative.
Step Two: Present Your Case
Make sure to present your case in a cohesive, planned manner. Create a PowerPoint, one-sheet, or email with your stats and facts in writing. And tailor it to your needs. Are you asking for just yourself? Your department? The whole company? This is also where you need to personalize your ask. How will working remotely strengthen your work? How can it help you help the company? If you have KPIs or deliverables you crushed while working remotely, include them in your presentation.
Step Three: Have Your Counterarguments Ready
Your boss may share case studies or instances where remote working didn't pan out. They're out there. And that's fine. Because remote-work advocate Ring Central recently did some digging and found that when remote working failed, it always came down to the structure…not the employees. You know your manager best—plan to counter any other arguments you foresee them making.
Step Four: Pitch a Trial Run
If your manager is still on the fence, be ready to pitch a trial period. You've already outlined why working from home is beneficial for the company and why it's beneficial for you. Now, show them! Have your plan ready: how long the trial period will last, what metrics you'll hit, and how you'll record progress. Make sure that the KPI's you set for yourself are ambitious but doable—set yourself up for success!
Work From Anywhere
Good luck pitching your work-from-anywhere plan! If you need any additional resources, please visit our HiringThing Remote Work Hub to find our Remote Work Manifesto, work-from-anywhere guides, and other great remote-working resources. We'd also love you to check out HiringThing's open positions if you'd like to join our remote team!
About HiringThing
HiringThing is a modern recruiting platform as a service that creates seamless hiring experiences. Our private label applicant tracking system and open API enable technology and service providers to embed hiring capabilities from sourcing to onboarding. Approachable and adaptable, the platform empowers anyone, anywhere, to hire their dream team.