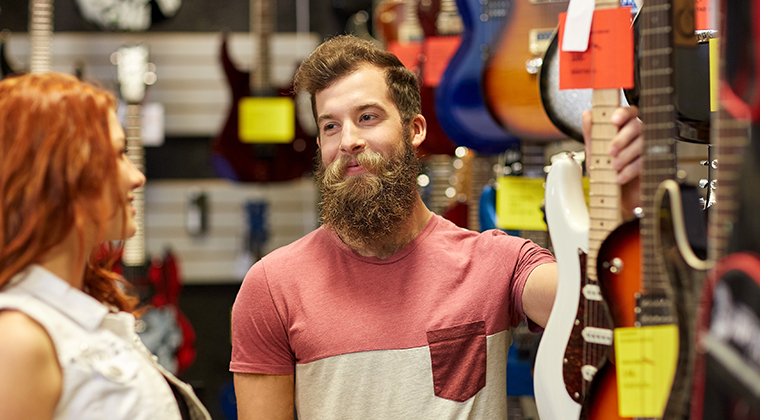 Finding Quality Hourly Employees is Challenging
The Bureau of Labor Statistics reports that hourly employees make up 60% of the U.S. labor force, yet the turnover rate is three and a half times higher than salaried employees.

Employers who rely on hourly talent must find quality candidates looking to grow their careers with their organization because turnover is expensive, costing anywhere between 30-150% of an hourly employee's salary. It's also crucial hourly employers find quality candidates since labor shortages mean employers often operate with reduced staff—those working must be stellar employees.

In this post, we'll examine why hiring hourly employees can be challenging and provide tips for finding the types of higher-quality hourly employees that can help take your business to the next level.

Why is Recruiting and Retaining Hourly Employees Challenging?
Finding hourly employees can be challenging for several reasons. There's the aforementioned high turnover rate. There's also often a limited candidate pool. Since hourly roles are often location-based, a limited pool of candidates may be available for hourly positions. This can make it difficult for businesses to find quality candidates willing to work for the wages and benefits offered.

Compounding the oft-limited candidate pools is intense competition. In our tight labor market, businesses may face competition from other companies trying to hire the same pool of hourly workers, leading to bidding wars and higher wages, which can be costly for businesses. Additionally, employers with an hourly workforce are competing with the rise of the gig economy.
Hourly employees often seek part-time or flexible schedules, which usually means they aren't available when businesses need them most. Additionally, hourly employees may be reluctant to take time off for job interviews—time is money for these folks—so forward-thinking employers are making interviews easier by offering video interviews candidates can take at times that work best for them. Here at HiringThing, our private label applicant tracking system (ATS)—hiring software that automates and strengthens recruiting—integrates with a few video-interview platforms. We've seen this be especially helpful for our franchise and multi-location customers, many of whom rely primarily on hourly talent. Are you in charge of hiring or recruiting for a franchise or multi-location business? Check out our demo and see how HiringThing can help transform your hiring!
While finding hourly employees is challenging, it's essential. Being proactive in your recruiting strategies, offering competitive wages and benefits, and cultivating a recruiting process that respects your candidates, businesses can find and retain top talent for their hourly roles.

The following section we'll examine what today's hourly employees want from a job, and then provide tips for finding higher-quality hourly workers.
What Do Hourly Employees Want?
As a significant portion of the workforce in many industries, employees' wants can vary widely. However, there are a few key things that many hourly employees tend to look for in a job.
Fair Pay
Hourly employees want to be compensated fairly for the work they do. This includes receiving a competitive wage and regular raises or promotions when deserved.


Flexibility
Many hourly employees have busy schedules and may need to juggle work, school, and other commitments. They often value jobs that offer flexible scheduling options, have defined schedules with advance notice or allow them to choose their hours.
According to a study by Snagajob, nearly 36% of hourly workers reported that flexibility was the most critical work perk, yet only 50% of employers offer meaningful job flexibility.

Growth Opportunities
Hourly employees may sometimes have different opportunities for advancement than salaried employees, but they still want to feel like they have a chance to grow and develop within their roles. Employers can provide opportunities for growth through training and development programs and offer promotions and new challenges.
Supportive Management

Hourly employees want to feel like their managers are supportive and willing to listen to their concerns. This includes being available to provide feedback, answering questions, and helping employees with any issues that may arise.
Respect
Hourly employees want to feel valued and respected by their employers and co-workers. This includes being treated with dignity and having their contributions recognized and appreciated.

Consider what hourly workers seek from employers when designing a recruiting and retention strategy. In the next section, we'll share ten tried and tested tips for netting higher-quality hourly employees.
Ten Tips for Finding Higher-Quality Hourly Employees
Clearly Define Job Duties and Responsibilities
Make sure your job posting has clearly defined the duties and responsibilities. This will help attract candidates who are a good fit for the position and reduce the likelihood of misunderstandings or miscommunications later on. Quality candidates know what they're looking for and want an organization that's clear with expectations.
Advertise and Recruit in the Right Places
Ensure you advertise your jobs where today's job seekers look for work:

60% of job seekers look for work through online job boards, while 50% use word of mouth.
79% of today's job seekers utilize social media as part of their job search. However, pick the right job boards. LinkedIn is the most well-known professional job board but works best for professional or managerial roles. Hourly workers spend more on Facebook, Instagram, Twitter, or TikTok.
Over half the people currently looking for work are doing so on mobile devices. Ensure your applications are mobile-friendly!
80% of hourly employees work within a 5-mile radius of where they live, so there's a high chance they're already your customers. Advertise open positions in your business and utilize QR codes so interested customers can apply in person.

Additionally, 70% of hourly workers are under 30, so it's essential to understand younger job seekers. We've created the HiringThing Guide to understanding Gen Z workers if you need some insights!
Hire for Potential
Resumes, cover letters, and even a candidate's work history and education only tell part of a story. Applicants with little to no experience in your industry often prove to be the best workers. It's more important to hire for the potential to excel than past excellence (though a combination of potential and past excellence is always a find!).
Pre-employment testing is an excellent way to gauge potential in a way that's fair, standardized, and backed by science.
Make Interviewing Convenient
Hourly employee hiring should be simple and streamlined. Conversion rates can be boosted by keeping applications under five minutes. Reducing the time it takes hourly employees to complete an application by 10% can result in a 2.3% increase in mobile applicants!

Efficiency is an integral part of convenience. Hourly workers send out an average of eight job applications during a search, and 37% say they're most apt to pick an application based on whether or not the company is hiring quickly.
Check References and Conduct Background Checks
Reference and background checks ensure a better understanding of a candidate's reliability, work ethic, and overall character.
Offer Competitive Wages
Offer competitive wages and benefits. Hourly workers may be more likely to stay with your company if they feel fairly compensated and supported.

Snagajob found that a predetermined bonus structure is enough to incentivize workers if employers can't afford to raise the wage of all their hourly roles. 27% of workers told Snagajob bonuses were the most critical work perk, and 54% said they'd change jobs if it meant a bonus structure was included in their compensation plan. If you can tie bonuses to performance, you'll be able to attract higher-quality candidates you know are incentivized to do their best work.
Foster a Positive Work Culture
Company culture is crucial since it shows employees that their values and priorities align with your organization's values. However, research finds that hourly workers rate their perception of company culture lower than salaried employees. Hourly employees still want to feel connected and satisfied in their roles and will be more engaged if they feel like they're part of something bigger than just a paycheck.

Check out our post, Tips for Engaging Hourly Employees, to learn how to keep your high-quality hourly talent engaged once they've been hired.
Embrace Applicant Pooling
If your company has multiple sites/restaurants/cafes/stores you're recruiting for rather than just one particular spot, consolidate your approach. Ensure you incorporate a question into the application process asking candidates if they're willing to work at other sites and let them apply for these locations immediately.

Not only does this attract flexible candidates, but you're also equipping yourself with the means to redistribute your workforce where you need them.
Offer Flexible Interviews
Offer flexible scheduling options. Many hourly workers may have other commitments outside of work, so offering flexible scheduling can be a significant draw for top talent.
Asynchronous video interviews candidates can do on their own time is an excellent option for an initial screening interview.
Show Respect During the Hiring Process
According to Harvard Business Review, 85% of HR leaders agree that it's more important now for managers to demonstrate empathy than it was before the Covid-19 pandemic.

Show appreciation for your hourly employees. Recognize their contributions and hard work, and consider implementing employee recognition programs or perks to keep them engaged and motivated.
A Private Label Applicant Tracking System Can Help
An applicant tracking system is recruiting software that strengthens, streamlines, and automates the recruiting process. 94% of ATS users said applicant tracking systems positively impacted their hiring and 78% of ATS users say it's improved the quality of their hires.
A private label applicant tracking system takes recruiting software to the next level for franchises and multi-location businesses that rely on hourly talent. Private label applicant tracking systems are equipped with your organization's branding, which helps build that all-important employer brand and has workflows that can be customized to meet your unique hiring needs. Here at HiringThing, the rollout package for our franchise and multi-location private label applicant tracking systems includes applicant pooling and joint liability coverage. Want to speak with one of our representatives to see how our software can help improve the quality of your hires? Sign up for a demo below.
Back to Top
About HiringThing
HiringThing is a modern recruiting platform as a service that creates seamless hiring experiences. Our private label applicant tracking system and open API enable technology and service providers to embed hiring capabilities from sourcing to onboarding. Approachable and adaptable, the platform empowers anyone, anywhere, to hire their dream team.