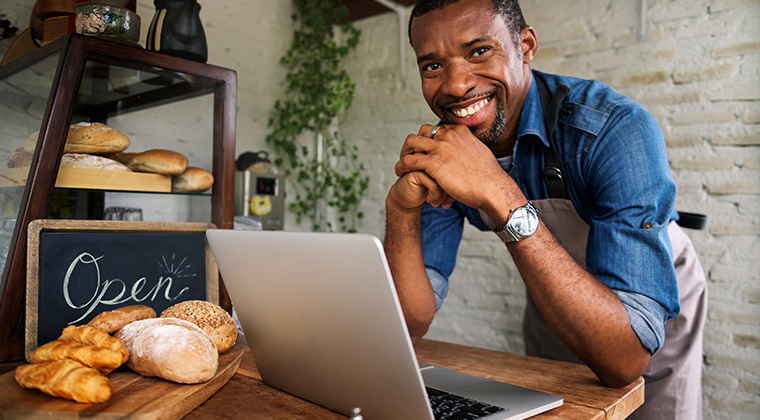 The World Travel & Tourism Council finds that the hospitality industry creates 1 in every five new jobs. Yet, during the pandemic's "Great Resignation," 3.5 million people left the workforce, with a third being from the hospitality industry. According to the Bureau of Labor Statistics, that's not stopping—approximately 750,000 leisure and hospitality workers continue dropping out of the field every month.
Hospitality has always been challenging when it comes to hiring. A pre-pandemic report on the industry from The Caterer found that 82% of hospitality professionals said it was harder than ever to recruit qualified staff, and 93% said recruiting was very difficult. After reading that report, we created Four Key Challenges in Hospitality Recruiting and How to Overcome Them to disseminate what we've learned about hospitality hiring. This has consistently been one of our highest-trafficked blogs, and the feedback we receive is always positive. Since hospitality recruiting remains challenging, we've decided to make a part two.
Check out our original hospitality hiring blog: Four Key Challenges in Hospitality Recruiting and How to Overcome Them. We wrote this since HiringThing is the premier private label applicant tracking system that many franchises and multi-location businesses use to transform their recruiting. If you're in the franchise or multi-location business space, and are already confident, hiring is one of your biggest challenges, set up a demo to see what HiringThing can do for you.
Four Hospitality Hiring Challenges and How to Solve Them, Part Two: Table of Contents
Four Hospitality HIring Challenges and How to Solve Them
Challenge: Competition for Quality Talent
The earlier linked Caterer article reports how finding quality talent has always been a challenge for hospitality hirers—Indeed finds that across industries, half of employers say their top hiring challenge is receiving too many unqualified candidates as applicants. Many employers in the hospitality field have long coasted on the "warm body" strategy—ensuring a role was filled with anyone, quality of employee withstanding—which doesn't work in today's hiring climate. Fewer people fill more roles, so quality vs. quantity is the new-hire metric to strive for.
Solutions:
:
Appeal to Quality Talent
The competition for quality talent in the hospitality space is fierce, so companies might need to appeal to what their ideal job candidate is seeking. A Michigan Restaurant and Lodging Association survey found that 57% of business owners said they were offering more flexible scheduling, and 57% said they were offering some sort of sign-on bonus.
Do some candidate research, see what perks and benefits your ideal candidates seek, and do your best to fit them into the recruiting process. If you provide the work environment employees seek, you'll most likely see your applicant flow grow.
Use Digital Tools to Analyze Potential Talent
In the past, hiring decisions often came down to gut feelings, leaving room for bias and blindspots. With all the technology available today, forward-thinking hospitality hiring managers are utilizing digital tools like data analytics or skills surveys to analyze potential talent for soft skills, growth mindset, and the right temperament for a stellar employee.
Use an Applicant Tracking System to Set Parameters
Applicant tracking systems (ATS) are recruiting software used to automate, streamline, and strengthen the hiring process. Applicant tracking systems can help hospitality hiring managers set parameters for what kind of candidate makes it through the application process to the hiring process. You can require applicants to have specific experiences, training, or keywords in their application. Applicant tracking systems can be designed to ensure only candidates you deem quality are coming through to hiring managers. Additionally, most competitive applicant tracking systems will have integration partners that can help you analyze talent for potential.
A private label applicant tracking system, like the one we develop here at HiringThing, is sold to franchises and multi-location businesses, customized with their branding and pertinent workflows, and then presented as a proprietary technology solution to strengthen that employee brand you've worked so hard to cultivate. Check out our post What is a Private Label Applicant Tracking System? Learn more about how a private label applicant tracking system can help your hospitality hiring.
Challenge: Combatting Negative Viewpoints
The unfortunate reality is that the hospitality industry has an image problem: the perception is low wages, long hours, menial tasks, and little opportunity for career advancement (more on that later!). The hospitality industry is often referred to as the service industry, which brings up connotations of being less than the customers they serve. Hospitality hirers must present their open roles as those requiring talent, pride, and passion, even for entry-level roles!
Solution: An Impeccable Employer Brand
Employer branding is what current, former, and potential employees say about how you are as a place to work. Today's job seekers care about the values of their employer and the workplace culture they'll be entering—78% of job seekers say the interview process showcases what the company values and how it treats employees.
Hospitality employers can and should use job postings and interviews to engage quality talent. Consistent messaging clearly defining company culture and a greater purpose is a recruiting game-changer. Actionable ways to showcase a strong employer brand include:
Collecting employee testimonials you can post to social media or include on your careers page—today's consumers find video content incredibly engaging.

Include potential future coworkers of your interviewees as part of the interview process. Let candidates ask them the type of questions they might not feel comfortable asking a hiring manager.

Share teammate goals, contributions, and professional successes on your company website, social media channels, and hiring collateral.

Create a strategy and guidelines for current employees to become employer brand advocates. This could include a social-media hashtag for current employees to use when they post about work on their social media channels or a best practices presentation about promoting the employer brand.

Regularly survey your employees to see how they feel about their workplace—make sure you let them know honesty won't be penalized.
Challenge: The Perception of No Upward Mobility
One of the most damaging stereotypes hospitality jobs must contend with is that they are dead-end jobs with no room for advancement. Upward mobility is essential to job seekers across all industries—today's top reason for switching careers is lack of career advancement—so we felt this particular (untrue) stereotype warranted its own section.
Solution: Nurture Your Talent
Learning and development are more critical than ever to job seekers, and employers are responding appropriately. One key challenge hospitality employers face here is how reliant the industry is on entry-level and hourly employees, who have often been traditionally overlooked regarding professional development and upward mobility opportunities.
In an SHRM article titled Engagement is Important for Hourly Workers, writer Susan Milligan says, "Make hourly employees feel they have a future at the company. Good hourly workers may be great long-term, salaried employees, so find out who has in-house career aspirations and help them achieve that." This can apply to non-hourly entry-level positions as well. It's important to foster engagement among your hourly or entry-level staff and to truly believe there's potential for great, long-term team members.
Hospitality organizations can meaningfully nurture their internal talent by:
Including career and internal mobility opportunities in job descriptions and other hiring collateral.

Asking candidates about their professional goals (short and long-term) and share real examples of internal mobility.

Showcasing professional development opportunities on your career page or social media.

Explaining the available career paths and providing new hires with actionable ways to achieve them during onboarding.

Encouraging management to provide quick, informal learning opportunities during the work day. This could be as simple as just asking an entry-level worker, "Do you want to know how I learned this?"
Challenge: Automation Fears
MarketWatch reported that a cashier at a quick-service restaurant open fifteen hours daily costs more than $6,000 a month. In contrast, automated technology like the self-order kiosks you now see in the lobby of many fast food restaurants (like McDonald's) can perform the functions of the cashier at a fraction of the cost 24/7.
Automation is taking over many aspects of the hospitality industry, from fast-food cashiers to hotel check-ins. Job candidates, already concerned over a lack of career progression may use this as an excuse to stay away.
Solution: Embrace It!
Automation doesn't have to be scary. It will inevitably transform how many industries—including hospitality —function, but that doesn't have to be bad. Automation is retooling business models, lowering costs, improving customer experiences, and in many cases, opening up the market for new hospitality roles!
As McKinsey writes in their piece "How to 'ACE' Hospitality Recruitment," "As automation takes over more tasks currently performed by humans, new job roles will be created, especially to design and manage emerging technologies and digital solutions. It is estimated that 65 percent of primary-school students in 2030 will perform jobs that don't yet exist."
How do you translate this excitement to potential job seekers? These challenges and solutions are interconnected if you haven't caught on yet. Include the excitement that comes with roles that haven't been created into part of your employer brands. Discuss this at your job interviews. Ask candidates questions about what roles they'd like that haven't been thought of yet, for example. Uncertainty could be scary or exciting—use your marketing to focus on the latter!
You can also showcase in recruiting collateral how automation may make roles easier and less labor-intensive!
Related Resources
About HiringThing
HiringThing is a modern recruiting platform as a service that creates seamless hiring experiences. Their private label applicant tracking system and open API enables technology and service providers to add hiring capabilities to their solution. Approachable and adaptable, their platform empowers anyone, anywhere, to hire their dream team.