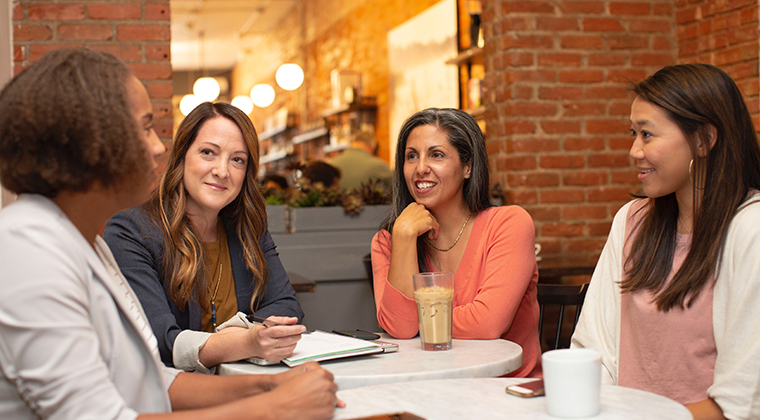 Too many organizations consider HR a company cost center, a necessary expense that keeps the company running through processes, services, and efficiencies, which means HR not receiving the attention, budget, or resources it deserves. This is a costly mistake.
While traditionally viewed as a cost center, I challenge you to reimagine HR as a profit center. Profit centers traditionally include departments like sales or marketing that directly contribute to revenue growth. HR generates value by lowering business costs, is integral to securing the human capital that companies can't make a profit without, and does strategic work to make businesses more profitable. Forward-thinking organizations can even monetize HR solutions to diversify their revenue streams.
Repositioning HR as a profit center keeps organizations future-ready, helps them avoid costly mistakes, and can springboard a profitable bottom line.
Five Ways to Reposition HR as a Profit Center
Human Capital Drives Profitability, HR Drives Human Capital
Without human capital, organizations can't be profitable. Organizations need qualified, passionate employees to drive revenue and grow. HR plays a crucial role in keeping companies staffed and fostering a company culture that engages and incentivizes employees.
We're seeing this play out in real-time, with many organizations struggling to remain productive or even open due to talent shortages. Those organizations are losing money, while those whose applicant traffic and productivity have remained steady are gaining revenue, a direct effect of HR's contributions to consistent, productive human capital.
Experts estimate that by 2030, the demand for skilled workers will significantly outpace the supply, resulting in a talent shortage of over 85.2 million workers and the US economy missing out on $1.748 trillion in revenue. Organizations considering HR profit centers will be better equipped for this challenging future than those who don't.
HiringThing ProTip: Many organizations still bog down HR with administrative tasks like handling payroll, maintaining records, scheduling PTO, and scheduling job interviews. This isn't a productive use of these highly trained employees' time. Use technology to automate and streamline these administrative tasks and give your HR department the time they need to grow and nurture your human capital.
Highlight How HR Increases the Bottom Line
HR can save organizations thousands of dollars by recruiting and retaining new talent, contributing to gross profits. Recruiting costs organizations valuable time and money. It costs the average employer $4,129 and 42 days to find and hire each new employee. That's not taking into account onboarding time and costs. Research shows it takes up to eight months for employees to reach full productivity and generate revenue.
HR is also vital for retention cost savings. Turnover costs US businesses trillions of dollars every year. Additionally, bad hires can be devastating to the bottom line. CareerBuilder reports bad hires cost an average of $15,000 and that 74% of the employers admit to costly bad hires.
Strong HR, specifically strategic recruiting and retention, fills roles fast, prevents turnover, and helps companies continue generating revenue at their maximum level.
Driving Engagement and Productivity Drives Profit
Disengaged employees cost companies between 450 and 550 billion dollars annually. There are significant savings to your bottom line when you invest in hiring the right people and foster an environment where your employees are incentivized to be productive and engaged.
Engagement is critical. Organizations with engaged workforces outperform competitors in earnings per share by 147%. Companies with high employee engagement are 21% more profitable than those with low engagement.
HR initiatives drive engagement and strengthen employer branding. Data by HubSpot finds that 69% of employees say they'd work harder if they were better appreciated. The Workplace Research Foundation finds engaged employees are 38% more likely to have higher-than-average productivity.
Leverage Expertise to Drive Revenue
HR knows what makes people tick, energizes them, and motivates them. HR is the business of understanding people. Forward-thinking organizations are using the people expertise of their HR departments to enhance and drive revenue. Because of all the connections they make and the breadth of people they speak with, HR can identify and pass on leads to sales teams. Additionally, their people expertise and insights into behavioral trends can be shared with sales and marketing in a consultative manner. If given the latitude, HR can play a crucial role in helping sales and marketing teams understand the skill sets and mindsets necessary to sell and serve customers in these unprecedented times.
Monetize Your HR Solutions
If your company serves other businesses, consider offering HR tech as one of your offerings—it's an on-demand solution. In 2021, HR tech spending grew 57%, and even pre-pandemic, 74% of companies planned to increase their spending on HR tech, particularly on recruiting and retention.
Forward-thinking companies would be wise to add HR tech solutions to their platforms for a new revenue stream, even if they aren't HR providers. Private labeling is a great way to quickly and efficiently integrate and monetize HR solutions as part of your offering. For example, HiringThing works with organizations to private label applicant tracking systems they can pass off as a proprietary, new, in-demand revenue-generating solution. Private labeling is an excellent way for everyone from franchises to vertical SaaS providers to quickly make HR tech a strategic part of their profit streams.
Want to know more about private labeling an applicant tracking system? Check out our guide below!
About HiringThing
HiringThing is a modern recruiting platform as a service that creates seamless hiring experiences. Our private label applicant tracking system and open API enable technology and service providers to embed hiring capabilities from sourcing to onboarding. Approachable and adaptable, the platform empowers anyone, anywhere, to hire their dream team.