The Benefits of People-Forward Workplace Leaders

Joshua Siler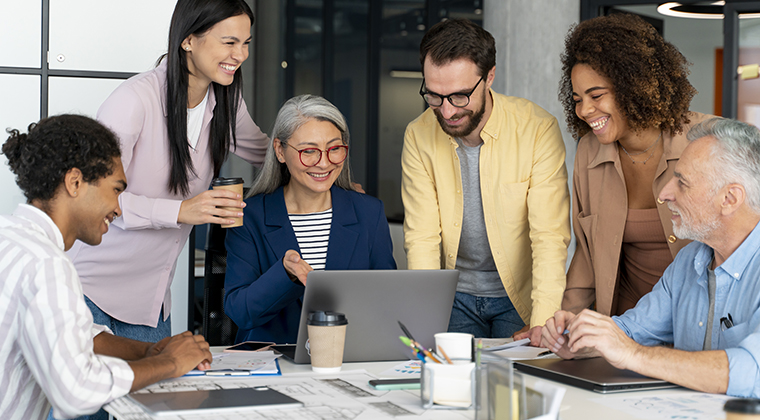 Will the Great Resignation Be Impactful?
As the CEO of a recruiting software company, I read and speak about The Great Resignation often. The Great Resignation, the term coined by University College London's Anthony Klotz to describe the ongoing economic trend in which employees are voluntarily resigning from their jobs to pursue better life opportunities, has certainly been frustrating for many employers who are having trouble filling open positions. Still, it's largely been positioned as a positive for employees who are finally retaining some power in recruiting and employment. However, a Business Insider article that takes the opposite approach caught my attention recently.
The article is titled, "We were wrong about the Great Resignation. Workers are still powerless and the looming recession will make it worse." It says that while The Great Resignation has helped some workers gain more power, benefits, and money, only a select few have benefited from what it intimates is just a temporary people-forward world of work—a looming recession means these changes won't last.
The article cites a June 2022 Joblist survey that says 26% of those great resignation job switchers say they regret quitting their last jobs, and 42% reported their new roles have not "lived up to their expectations."
"Only certain workers have gained any true bargaining power," the article says, "and even though the lowest-wage workers have seen raises, soaring inflation has largely canceled them out. As the economy and wage growth continues to cool, they'll be the first to see their upper hand slip away."
Workers Have Been Steadily Quitting More Since 2009
The Business Insider article has merit. There will always be employers who treat their talent as disposable. It fails to recognize that the pandemic didn't cause The Great Resignation. The pandemic spurred it on, but this trend of employers demanding better working conditions or walking away has been slowly shifting upward for over a decade.
Harvard Business Review published an article in March of 2022 titled "The Great Resignation Didn't Start with the Pandemic," which documents how from 2009 to 2019, the average monthly quit rate increased by 0.10 percentage points each year.
I examined similar data in a blog post I wrote earlier this year titled Talent Migration 2022: The New Recruiting Reality, finding that Federal Reserve Economic Data (FRED) showed how the number of individuals quitting their jobs has steadily risen from 2012 to 2020. These changes were going to happen eventually.
I take umbrage that employees should expect to see their "upper hand slip" if economic conditions take a turn. That shouldn't be the case, as I believe the people-forward changes brought about by The Great Resignation are a net positive for employers and employees. It's up to those of us who are workplace leaders to help usher in a more employee-centric work environment for everyone.
Work Leaders Should Strive to Keep These People-Forward Changes
It's up to those leading companies to ensure we've learned lessons from the kind of policies and practices that lead to this cumulative resignation growth, especially because it's far from over. PwC's Global Workforce Hopes and Fears Survey, which included more than 52,000 workers from 44 countries, found one in five workers plans to resign from their positions sometime in 2022.
The Benefits of a People-Forward Workplace
It's important to note that it's not just my firm belief that employee-centric practices benefit both employees and employers. Data backs up the benefits of having an employee-centric workplace.
Five Easy Ways Workplace Leaders Can Create a More People-Forward World of Work
While it takes effort, creating a more employee-centered workplace and reaping those benefits is relatively easy. Here are five steps you could take tomorrow to ensure that no matter the job market, your workplace is somewhere employees feel valued.
Invest in Your Employees
Anthony Klotz, the man who coined The Great Resignation, told Texas A&M Today that organizations must invest more than ever in employees to stay competitive in today's hiring field. "This could be by offering flexible schedules or higher pay, or better benefits to working parents, or by building a truly inclusive work environment," he said. "As long as the investment is aligned with the organizational culture, this could bring a long-term competitive advantage."
Acknowledge You Can't Do it Alone
Fellow business leaders, I'd like to remind you of something important: you didn't get here on your own. Business leaders steer the ship, but if you're running a successful business, it's likely because you have the expertise and drive of a successful team. I know my company wouldn't be as successful without the talents of the people we've hired. It's easier to prioritize being employee-centric when you realize the value of your employees.
Work on Your Employer Brand
Employer brand is the perception current and former employees, as well as current, former, and potential job seekers, have of your organization. Today, a company's reputation is more transparent and broadcasted than ever with social media networking and reviews on sites like Indeed and Glassdoor. See what people are saying about your brand and take that into account when you strategize about how to best support your employees. Remember, today's employees and job seekers are a savvy bunch, and if there's a significant discrepancy between your employer brand and reality, they'll figure it out soon enough.
Practice Transparency
Transparency is crucial here at HiringThing. I wrote how Strong Leaders and Strong Organizations are Transparent earlier this year for Forbes. We practice transparency through biweekly company-wide meetings where department heads rotate meeting ownership. They present important KPIs and share the "why" behind significant decisions.
According to Slack's Future of Work study, 80% of today's workers want insights into how decisions are made at their organization, and 87% of today's job seekers want transparency in their future workplace. You could check out that piece to see actionable ways to make your organization more transparent.
Celebrate the Achievements of Your Employees
79% of employees who quit their jobs cite a "lack of appreciation" for the reason they left. Appreciation doesn't have to be flashy gifts or big promotions either. Appreciation can be as easy as giving credit where credit is due, sharing the spotlight, and ensuring your employees feel valued. At HiringThing, we not only celebrate the strides our employees make when they're on the job but their contributions when they choose to move on. I'm not going to hold it against a great employee jumping at a new and exciting opportunity. I'm happy for them and thankful for their contributions. This helps set the tone of our workplace and lets our employees know that at the end of the day, we're happy to see them make the choices that work best for them.
In Conclusion
Whether or not the changes many employers have been forced to make due to The Great Resignation stick or not, savvy leaders will realize that creating a more people-forward place of employment will help reap benefits. How you treat employees shouldn't be dictated by the job market, which will always ebb and flow. It should be prioritized if you're interested in long-term success (and if you aren't, why are you doing what you're doing?).
HiringThing strives to be as people-forward as possible. Does that appeal to you? Check out our open positions and see if there's a spot for you on our team!
About HiringThing
HiringThing is a modern recruiting platform as a service that creates seamless hiring experiences. Our private label applicant tracking system and open API enable technology and service providers to embed hiring capabilities from sourcing to onboarding. Approachable and adaptable, the platform empowers anyone, anywhere, to hire their dream team.