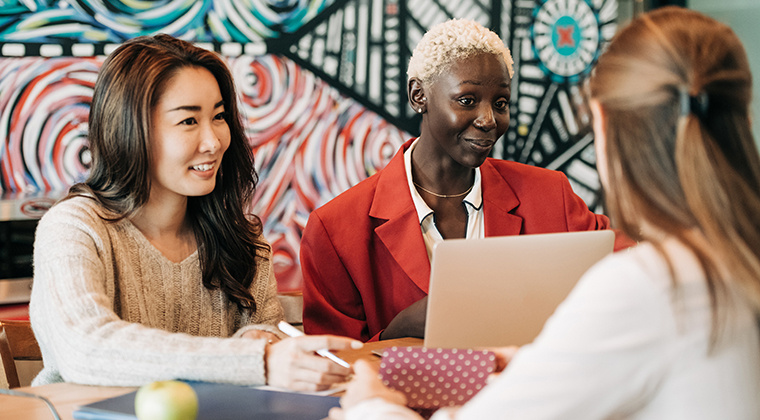 Staffing agencies encounter a rollercoaster of challenges, from candidate shortages to prioritizing demanding clients. The COVID-19 pandemic has increased the number of dips and turns they face, forcing them to do more with less. For agency leadership, keeping the firm on track requires them and their agents to work smarter.
Polish your pitch to future clients and show them your modern recruiting tools to build confidence you'll deliver top performers. With a private label applicant tracking system (ATS) like HiringThing, you'll never miss that important connection of talent to your clients. Our software solution allows agents to better serve their clients, provide data-centric reporting and is designed with staffing pros in mind.
Balance Multiple Searches or Clients
Balancing multiple searches or clients from a single platform enables more job requisitions to close successfully. Let your tools reduce time and confusion when bouncing from candidate to candidate. A single source for all client jobs keeps the recruiter moving in the right direction. The key to successful recruitment is a streamline, efficient process.
Plus, value-adds like branded hiring experiences and full visibility into the recruitment process are made possible with a private label ATS.
Personalized Recruitment
Clients will love the personalized service offered by a fully customizable hiring platform. Private label hiring software allows agencies to tailor the experience to their client:
Design client-branded career pages

Post job listings confidentially

Permissions ensure clients only see their own data

Set custom tags for easy filtering by job category, region or recruiter
Boosting the client's employer brand while enabling data-driven recruitment strategies will surely win the day, keeping the client happy and committed to the partnership.
Wield Control and Enable Visibility
Empower agents to reach their recruitment potential by giving them access to the tools they need and hide what they don't. Fully configurable user permissions reduce the noise, keeping your team focused on the task at hand.
Other key features facilitate collaboration and encourage transparency of the agency's recruiting efforts. Leverage robust reporting and get control of all your jobs with data, dashboards, and an activity feed. Measure important metrics like Fill Rate and Submittal-to-Hire Ratio to track agent productivity to keep everyone on the same page and moving forward.
Most importantly, assure agency clients that their data and sensitive applicant information is safe and secure.
A private label staffing software provides the tools to coordinate all players in the game and keep the business under control in hard times. In combination with HiringThing's flexible pricing and outstanding support team, staffing agencies will gain an advantage when they have the right technology in place.
About HiringThing
HiringThing is a modern recruiting platform as a service that creates seamless hiring experiences. Our private label applicant tracking system and open API enable technology and service providers to embed hiring capabilities from sourcing to onboarding. Approachable and adaptable, the platform empowers anyone, anywhere, to hire their dream team.