New Franchises Need a Clear, Corporate Recruiting Strategy

Pat Brothwell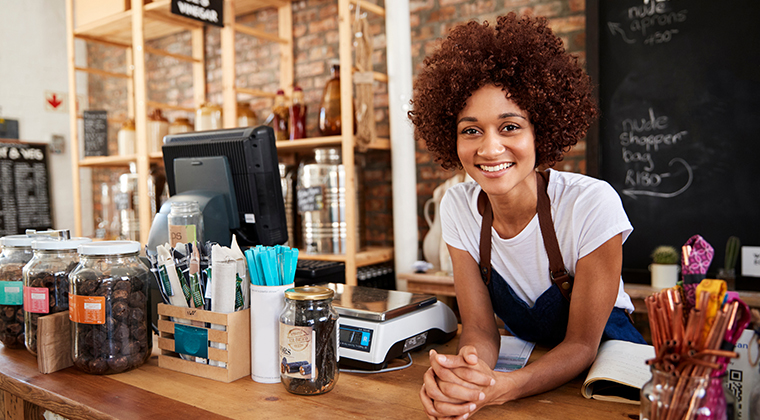 Every year, approximately 300 companies begin franchising. Starting a new franchise is an exciting and rewarding business opportunity, but not without challenges. Something nascent franchises may neglect to give attention to is a corporate recruiting strategy, mistakenly thinking it's something their franchisees will spearhead.
With strong, talented teams at all your locales, it can be easier for new franchises to get off the ground. New franchisees need guidance, and while franchisees are always encouraged to make their locales their own, an overarching top-down recruiting strategy can help build the cohesive brand that defines successful franchises. It's up to franchisors at the corporate level to create a clear recruiting strategy that can net those high-qualified teams that will lead the entire franchise to success.
Top Reasons All Franchises Need an Official Recruiting Strategy?
Help Your Franchisees Find the Right People for the Right Roles
A corporate recruiting strategy allows you to identify the specific skills and experiences you need in your team and actively seek out candidates who possess those qualities. It ensures you have the right people in the right roles, which can lead to better overall performance and success.
Coming up with up-to-date candidate personas is a great way to help your franchisees know what kinds of candidates they're looking for and where to find them! If you need help with a candidate persona strategy, check out our HiringThing Guide to Increasing Your Applicant Traffic. Paychex also has a solid guide titled How Franchise Owners Can Recruit Top Employees you may find helpful.
Attract Top Talent Across Your Locales
A well-defined corporate recruiting strategy can help you stand out to top talent in your industry. Employer branding is essential, and if your franchise is a great place to work, word spreads. Putting effort into your employer brand shows you are organized and serious about building a strong team, which is another major selling point for top candidates.
Employer brand is what current and former employees say about your franchise as an employer. It also means what job seekers say about your application process. Good employer brands mean that even unsuccessful candidates have good things to say about their candidate experience!
Build Diverse Teams
A corporate recruiting strategy can help you ensure you have plans for creating diverse, inclusive teams, which is essential today for successful businesses. By actively seeking out and considering candidates from various backgrounds and experiences, you can create a team that is more representative of the world around you and better equipped to understand, and best serve your customers.
Every business should have a DEI recruiting strategy, so we created the HiringThing Guide to DEI Recruiting to help businesses of all types, including franchises, get started.
Ensure Your Franchisees Are Utilizing Their Time Efficiently
Recruiting new team members can be time-consuming and resource-intensive, especially for a new franchisee. A corporate recruiting strategy allows them to streamline the process and focus their efforts on finding the right candidates rather than wasting time and resources on candidates who aren't a good fit.
Foster Employee Development
A well-defined corporate recruiting strategy can also foster employee development by attracting candidates who are eager to learn and grow with your franchise. This can help create a culture of continuous learning and development, leading to a more skilled and capable workforce (it also increases applicant traffic—today's job candidates overwhelmingly want somewhere they can learn and grow).
Stay Competitive
A clear recruiting strategy is essential for staying competitive in today's job market. By attracting top talent and streamlining your hiring process, your franchise will be well-positioned to compete with other businesses for the best candidates. It ensures the long-term success and growth of your franchise.
Increase Retention
A well-defined recruiting strategy can also improve employee retention by attracting the right candidates. When you bring on employees who are a good fit for your franchise, they are more likely to stay with the company longer, leading to lower turnover rates and a more stable workforce.
Improve Customer Service
Stellar customer service can be a game-changer for newer franchises. Bringing on employees who are a good fit for your franchise and sharing your customer service values helps create a customer experience that drives business success.
A Private Label Applicant Tracking System Will Help Your Corporate Recruiting Strategy Succeed
An applicant tracking system (ATS) is recruiting software built to automate, streamline, and optimize hiring. A private label applicant tracking system designed for franchises allows you to brand this hiring solution, customize your workflows, and integrate it into any existing systems. At the franchisor level, a private label ATS, like the one we develop here at HiringThing, can:

Streamline the hiring process for your franchisees, allowing them to hire faster and smarter—86.1% of hiring managers say ATS usage increased the speed at which they hire, and 78% said it's improved the quality of their hires.
Strengthen the candidate experience and help build that all-important employer brand.
Ensure a consistent hiring experience across your entire franchise.
Make it easy for franchisees with multiple locations to pool their applicants and use just one hiring platform to keep them organized.
Help you navigate joint liability.
If you're a new franchise looking to uplevel your business, chat with one of our product specialists to see how HiringThing can help you implement a forward-thinking recruiting strategy at the corporate level.


About HiringThing
HiringThing is a modern recruiting platform as a service that creates seamless hiring experiences. Our private label applicant tracking system and open API enable technology and service providers to embed hiring capabilities from sourcing to onboarding. Approachable and adaptable, the platform empowers anyone, anywhere, to hire their dream team.