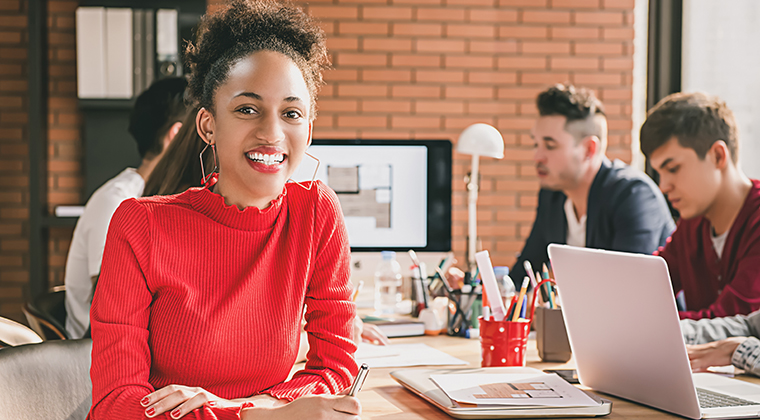 SaaS Startups Face Increased Competition
Over the past year, approximately 377 new SaaS startups joined the 17,000 SaaS companies in the United States. Our world runs on SaaS applications, especially the world of work—99% of businesses use at least one SaaS solution.
SaaS companies are becoming so prevalent that many entrepreneurs have been pivoting away from the horizontal SaaS model—broad, industry-spanning solutions like Microsoft, Slack, or Zoom— to vertical SaaS companies—niche, industry, or business-specific solutions that cater to niche pain points and needs.
There's value in finding an untapped market, and pivoting to vertical SaaS was and is a smart move for many organizations. However, it's also becoming increasingly competitive. The market size for vertical SaaS platforms has tripled over the last decade, and the number of vertical SaaS companies has risen by 28% since early 2020. In 2021, more Vertical SaaS companies went public than ever before.
Vertical SaaS organizations serve niche markets, which often come with niche problems. Check out Four Common Vertical SaaS Challenges and How to Overcome Them for some niche solutions.
On top of this increased competition, starting a SaaS startup is hard, even in niche markets—95% of startups fail, only 50% make it to the five-year mark, and only 40% become profitable. Still, that doesn't mean SaaS visionaries and entrepreneurs should feel discouraged.
You shouldn't have to toss in the hat just because you're not the first person to have an idea or know you could deliver a great product to an already crowded market. You just need to realize you can't penetrate competition with sameness and need an innovative way to set your startup apart.
Value-Adds That Can Help Startups Standout From Competition
The cornerstone of any business is to solve a significant problem for your client base, but what will set you apart and keep customers coming back is providing additional value. Some popular ways to add value to a SaaS brand that savvy, forward-thinking SaaS startups embrace include:
Seamlessness
Today, the average organization uses over 200 SaaS applications, and the average professional toggles between different apps ten times an hour. Ideally, switching between apps should be seamless, but often isn't. For example, where we work in the HR tech space, only 16% of HR of users report having well-integrated solutions. That's very low. Something we've successfully done to stand out and deliver an above-average user experience is to ensure our API and developer-forward functionality make our platform highly integratable.
Efficient Customer Service
There is an oft-repeated stat that 84% of customers say their customer experience is just as necessary as a product's solutions. It's oft-repeated because it is a powerful stat for organizations to remember. Being proactive with customer service, ensuring users know how to quickly and efficiently find the solution to any challenges, and making customers feel valued are what keep successful companies successful.
Human Connection
You can have excellent customer service—educational webinars, dynamic help articles, a phenomenal YouTube how-to section—but too many companies make the mistake of outsourcing or automating all of their customer service to the point where it's hard to get human contact. Human connection matters—according to PwC, 82% of U.S. consumers want more human interaction with their tech vendors. This doesn't just go for customer service; prioritize meaningful human connections across your organization to set yourself apart.
Disruption
The oversaturation and buzzwordiness of "disruption" render the term a bit stale, but it shouldn't—disrupting the best practices or industry standards surrounding your startup should still be something all startups strive for. What can be done better that hasn't been done yet? What has no one else thought of? What best practices are others simply arbitrarily following? Disruption is thrown around with such abandon because companies that disrupt end up making names for themselves.
All the bullets above are absolutely advice we'd give SaaS startups. Still, as we've been pointing out, none of it—even disruption—is necessarily disruptive or providing anything outside the standard practices all successful startups employ. Sure, plenty of organizations and professionals might be reading that information for the first time and having a well-deserved eureka moment, but we're assuming you're here because you're smart, capable, and think outside the box. You're looking for something truly unique and innovative to help your SaaS startup stand out that you haven't yet read or thought about.
You've come to the right place.
A Customized Hiring Solution is the Feature That Can Help Your Startup Stand Apart From the Crowd
Hiring is a challenge across organizations of all sizes and industries, especially today in the wake of The Great Resignation, as inflation and competition for quality talent keep increasing. 76% of professionals tasked with hiring admit attracting suitable job candidates to their organization is their greatest challenge. Hiring is a perennial challenge, too, not only in times of uncertainty—every organization's most vital asset is its human capital: its workforce.
Why not solve this challenge for your customers, and set yourself apart from others in your startup niche by offering recruiting solutions that complement your industry's best practices? An applicant tracking system—HR software used to streamline and strengthen recruiting—helps organizations find better-qualified candidates, hire faster, and save time and money. Sure, there are plenty of applicant tracking system solutions, but yours would already be seamlessly integrated into an industry-specific SaaS, meaning your customers wouldn't have to jump apps or deal with additional vendors. It's a value-add your customers need and can set you apart from the competition. The better news? Private labeling your applicant tracking system means you won't have to build this solution from scratch while presenting it as a proprietary function.
What is a Private Label Applicant Tracking System?
SaaS companies partner with a private label developer to present new functionalities as proprietary to end users, strengthening their brand, becoming more competitive, and increasing revenue. It's a great way to quickly and cost-efficiently add greater functionality to core competencies.
You may have heard of private labeling called "white labeling." While many use "private label applicant tracking system" and "white label applicant tracking system" interchangeably, and they are similar (white labeling is more prevalent), there's a critical difference between these two modalities: customizations.
White label applications are produced by their developer and then outfitted with the purchaser's branding so they can sell their new solution to their customers. Conversely, a private label ATS goes further than a white label applicant tracking system's branding by customizing the new hiring solution to meet unique business needs through bespoke workflows, add-ons, and single-sign-on capabilities.
Need a more in-depth breakdown of a private label applicant tracking system? Check out our comprehensive What is a Private Label Applicant Tracking System?
How Can a Private Label Applicant Tracking System Make Your Startup More Competitive?
No matter what industry your startup tries to disrupt, all businesses are concerned with recruiting, hiring, and retaining great job candidates. If you want to expand your functionality with a valuable, universal solution that can add value for all your customers, add recruiting solutions to your SaaS organization.
Hiring solutions

benefit your customers.

While hiring is a universal business need, private labeling allows you to tailor your recruiting solution to your industry, complementing your core competencies and serving the users in your niche.

Presenting your new hiring solution as a proprietary solution allows you to collect additional recurring revenue from current and new customers—most startups fail because they don't have enough revenue coming in.

Startups often have skeleton crews getting them up and running. When you enter a private label partnership, you expand your team's bandwidth and gain their excellence and experience.

A hiring solution helps you grow your business while helping your customers do the same.

Private labeling a new solution is a low-risk, high-reward investment.
A private label partnership is a significant business investment and relationship, not one to take lightly. That's why we've created The Ultimate Guide for Establishing a SaaS Private Label Partnership.
Learn More About How HiringThing's Private Label ATS Can Make Your Startup Standout

HiringThing is the premier private label applicant tracking system on the market. We've helped many SaaS startups expand their functionality and become more competitive with the addition of an innovative recruiting solution. To learn more, check out Ten Reasons Your SaaS Platform Can Benefit From ATS Integration and set yourself apart from your SaaS competitors.
Additional SaaS Startup Resources
About HiringThing
HiringThing is a modern recruiting platform as a service that creates seamless hiring experiences. Their private label applicant tracking system and open API enable technology and service providers to add hiring capabilities to their solution. Approachable and adaptable, their platform empowers anyone, anywhere, to hire their dream team.