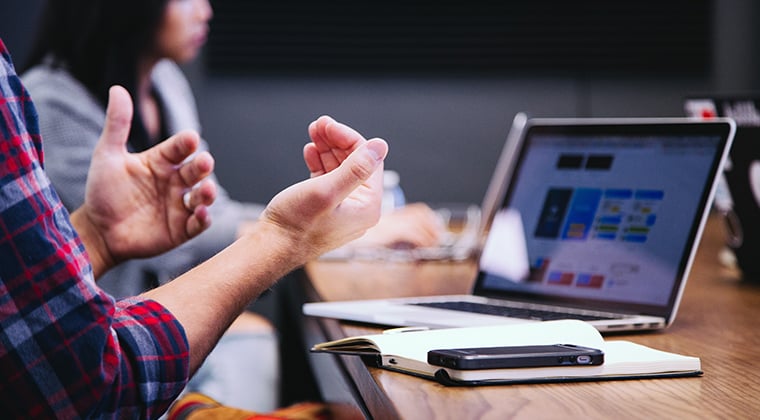 As a hiring manager, you want to attract the top candidates. You want to build an unstoppable, expanding team that will take your business to the next level. On average, you only have 49.7 seconds to impress candidates with a job posting and help them determine if the job is a good fit. Your job description must stand out, be engaging, and make candidates want to apply immediately. However, it must also be informative and specific. Here are 4 mistakes you may be making that are turning away the perfect candidates.
Five Mistakes That Will Discourage Job Seekers
1. Making it Hard to Find Information on the Hiring Team
Most candidates know that any given job posting may receive dozens of applications and resumes. Applicants who truly want your job will do everything possible to stick out from the crowd and appeal to the decision-makers. Don't leave your candidates discouraged, thinking they are just another paper in the stack of submissions. Instead, provide general contact information about the hiring manager and decision-makers, so it gives candidates an easy way to follow up or make personal introductions.
2. Using Company Lingo
It's important to list certain specifications and qualifications that you're seeking, but you must be sure to present this information in a way that is clear and universally understood. Instead of using company lingo to describe certain software, processes, or even job titles, use language that most candidates are familiar with. Your jobs may not appear in a job seeker's search results if your job title isn't standardized. If candidates are confused about the job posting description, they will be less likely to apply.
3. Avoiding Talking About Perks, Pay, and Benefits
If you truly want the best candidates, give them reasons to apply. List some of the perks and benefits of working for your company. Also, mention the salary that candidates can expect to receive. You don't have to determine a specific salary, but explain the pay range you are willing to consider and whether it is based on experience, is negotiable, or is a set figure.
4. Writing a Boring Job Posting
As a hiring manager, you have the power to be creative. Don't simply list dozens of specifications and qualifications. Instead, have fun and create job descriptions that excite people and make them want to work for your company. However, be careful to find a balance; if your descriptions are silly and ridiculous, job seekers may not take you seriously.
5. Not Responding
Once you have received an application, respond to the candidate. Let the applicant know you received the resume and tell him or her when the next step of the hiring process will be determined.
HiringThing Pro Tip: When using an applicant tracking system, email templates can save you the headache of receiving dozens of emails asking for an update.
What Will Increase Your Applicant Traffic?
We've given you mistakes to avoid, but what can you do to increase the number of job seekers applying to your company? The HiringThing Guide to Increasing Your Applicant Traffic is an interactive workbook that helps you audit, reimagine, and restructure your hiring strategy in actionable ways that will see more applications come your way.
About HiringThing
Approachable and adaptable, the HiringThing platform empowers everyone, everywhere, to hire their dream team. Try HiringThing's easy-to-use, feature-rich applicant tracking system with a free 14-day trial today!