Ten Reasons All Businesses Can Benefit from Applicant Tracking Systems

Pat Brothwell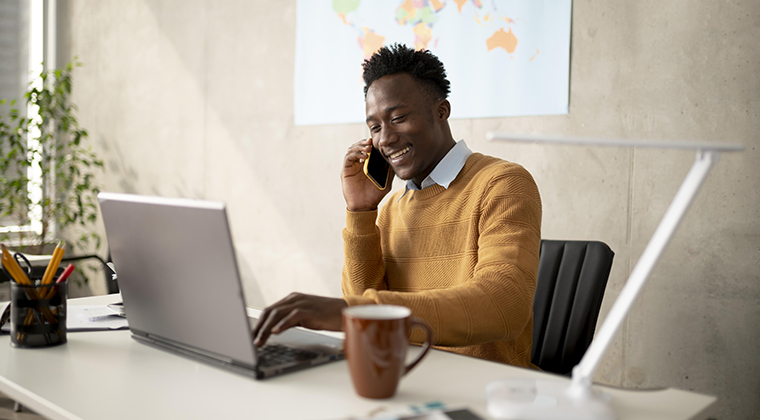 Most Professional Organizations are Using Applicant Tracking Systems for their Recruiting
The majority of businesses—75% of recruiters and hiring professionals and 98.5% of Fortune 500 companies—use an applicant tracking system (ATS) for their hiring and recruiting needs. Now, we realize "just because everyone is doing it" is one of the weakest arguments in the book. Still, in this case, most businesses are using applicant tracking systems because they automate and streamline the hiring process, help businesses find more qualified job candidates, and make a universal business challenge (hiring and recruiting) easier.
However, if for some reason you're a naysayer or are just unfamiliar with the benefits an ATS can bring an organization, here are ten reasons applicant tracking system acquisition should be a business priority.
If you're in charge of hiring for your business, feel free to sign up for a free trial of HiringThing's applicant tracking system!
Ten Reasons All Businesses Can Benefit From an Applicant Tracking System
Hiring is a Universal Business Need
No matter the industry, size, or demographic, every business must have a hiring or recruiting strategy. Hiring has been the biggest business challenge over the past few years. Applicant tracking systems ensure recruiting and hiring aren't an afterthought but a streamlined, efficient, strategic business priority.
Remain Competitive
If your ATS is improving the candidate experience, increasing applicant traffic, saving time and money, and getting better quality hires, then it's not only helping businesses be competitive recruiters, it's helping them become more competitive in their respective industries.
Grow Your Business
Applicant tracking systems help a business grow by finding team members who come up with great ideas, execute company visions, and ultimately increase an organization's revenue and reach. However, an ATS can help businesses grow in other ways.
Private Label Applicant Tracking Systems Can Take Your Business to the Next Level
Private-label software is purchased by a company from a SaaS provider and customized with robust, user-friendly solutions. In the case of applicant tracking systems, this could include tailored workflows and single-sign-on capabilities.
Businesses ranging from franchises to HR Solutions to vertical SaaS companies are private labeling applicant tracking systems and using them to expand their teams, remain competitive, extend their market share, and grow their revenue and businesses by offering a branded solution to meet their customers' needs.
You may have also heard private labeling called "white labeling." Though many use private labeling and white labeling interchangeably, a white label applicant tracking system is purchased from SaaS provider and rebranded, while a private label applicant tracking system goes one step further with the aforementioned customizations.
Click below if you want to learn more about private labeling your own applicant tracking system.
Back to Top
Shorter Time-to-Hire
Companies that successfully utilize an ATS can save up to 20% of their time on the hiring process, and 86% of ATS users say the software helped them hire faster.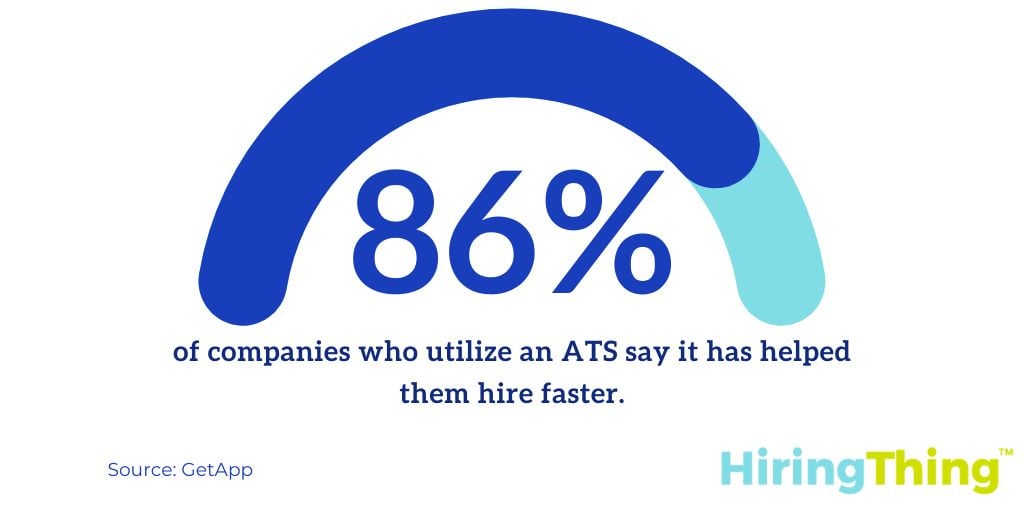 Save Money
An ATS can speed up time-to-hire, and if you're hiring faster, you're saving money. Every day a job post sits open, companies lose money. SHRM reports that it takes an average of 42 and costs $4,129 to fill an open position—estimates say it costs $454 every week a job sits vacant (that's $1800 a month).
Better Quality Hires
Toxic hires can have a huge impact on an organization—a Harvard Business Review study found a toxic hire can reduce productivity by 80%.
78% of ATS users told software review platform GetApp that ATS use improved the quality of their hires. That's huge. Improving the quality of new hires helps boost retention and avoid toxic hires, saving companies money. The 2021 Bureau of Labor Statistics report says that the annual turnover rate for 2020 was 57.3%—turnover costs US businesses trillions of dollars every year, and according to the World Economic Forum, a company can save $12,489 by avoiding a toxic hire.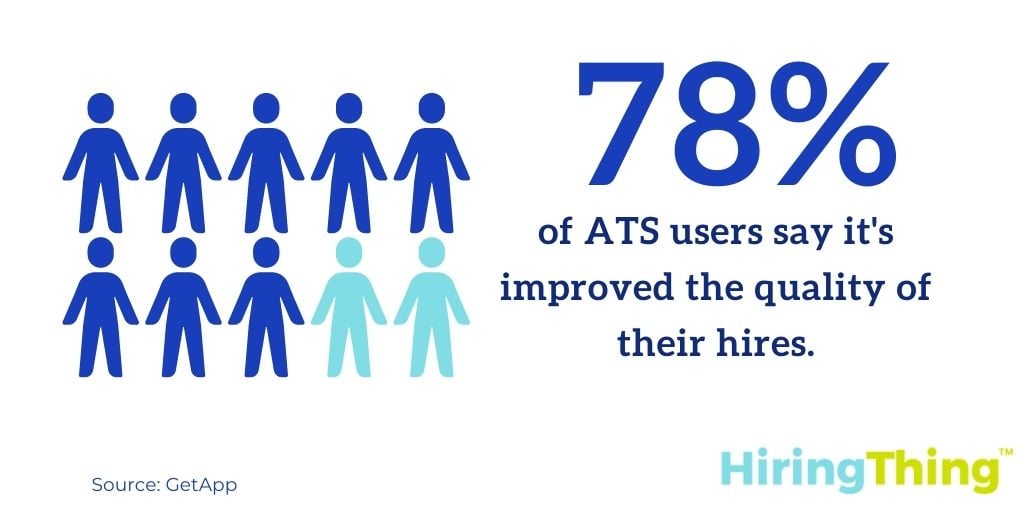 Improve Candidate Experience
In today's competitive hiring environment, candidate experience is more important than ever. According to CareerBuilder, 60% of job seekers quit in the middle of filling out online job applications because of length or complexity. That's a bad "customer" experience. An ATS can streamline the application process to be quick, efficient, and candidate-friendly.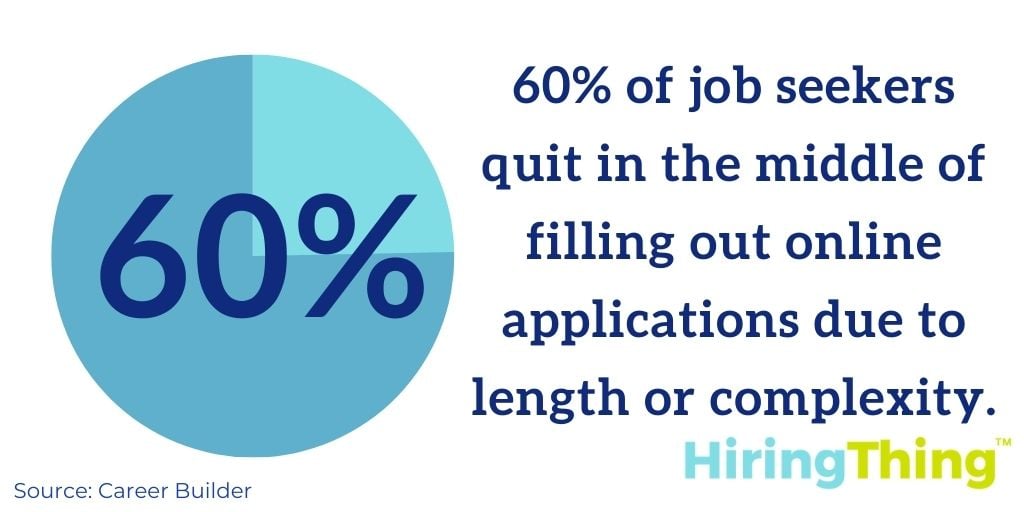 Additionally, a competitive ATS can offer options that appeal to today's job seekers, from QR codes that cater to mobile-phone job seekers, custom application forms that cut down on unnecessary questions, the ability to post to social media, and other features that leave end-users delighted with their job application experience, whether they get the position or not.
Increase Applicant Traffic
The goal of any recruiting strategy is to increase applicant traffic. Increased applicant traffic means companies have more high-quality candidates to choose from and a more robust pipeline to find and nurture talent. Applicant tracking systems can increase applicant traffic by:
78% of companies using an ATS say it makes recruiting easier.
Providing a job distribution platform to reach candidates through a robust network of integrated job boards, social posting capabilities, and the tools to build a referral program.

Widening their talent pool and pipeline.

Ensuring vacancies get filled without wasting unnecessary time and money.

An ATS helps companies standardize job titles and descriptions across the company to optimize for visibility across the internet.
Check out The HiringThing Guide to Increasing Your Applicant Traffic for a full reimagining of your hiring strategy.
Back to Top
Remove Bias and Increase Diversity
An ATS streamlines the recruiting cycle with features that find the best-matched talent without giving importance to gender, race, nationality, etc. Features like scorecards could further help eliminate the inherent bias we all have, which can help companies improvise the diversity, equity, and inclusion (DEI) initiatives that can help make businesses more productive and which today's job seekers want.
HiringThing took a step to further eliminate bias from the recruiting process by removing profile pictures from our platform. You can also read about how one of our private label partners used their ATS to decrease hiring bias.
Back to Top
Reclaim Employee Time
Small business owners spend up to 40% of their working hours on tasks that don't generate income, and that's just a stat for owners. Hiring is a collaborative experience, and if an organization doesn't have a dedicated HR department or employee, other members of your team must pick up the slack and potentially work overtime, which can negatively impact productivity (studies show that productivity drops drastically at 50 hours of work a week).
An ATS streamlines and automates the recruiting process so employees can focus on meaningful tasks and leave the repeatable hiring tasks to the ATS.
Conclusion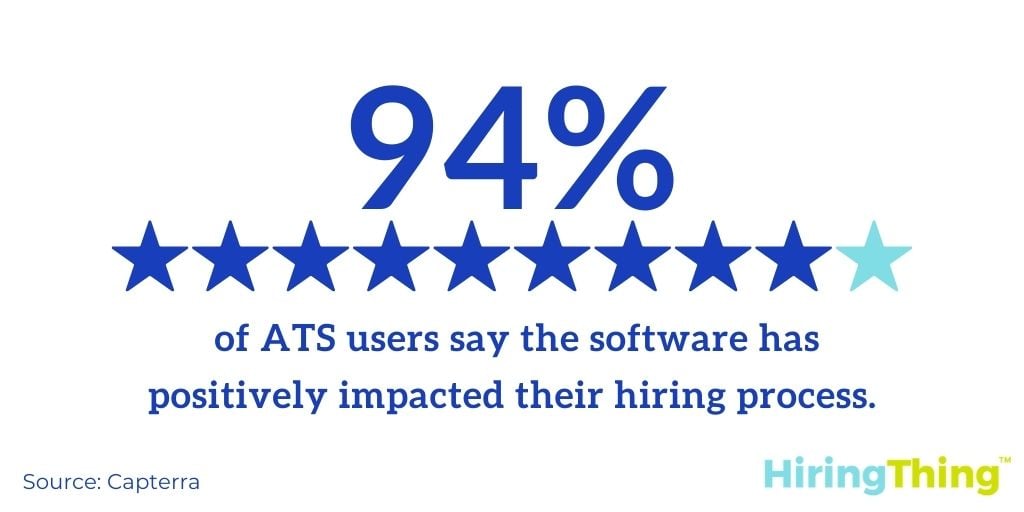 Online software marketplace Capterra found a whopping 94% of ATS users say it positively impacted their hiring. After reading this post, that shouldn't surprise you. Hopefully, we've given you enough information to become an ATS advocate. However, if a decision-maker at your organization is still wary, we hope you share this list with them—hiring and recruiting shouldn't be stressful. It should be a meaningful, enjoyable business endeavor that helps propel an organization forward, and ATS use can help that happen.
Downloadable List
Need to convince someone at your company that you need an ATS, but short on time? Feel free to download and share this succinct list of Ten Reasons All Businesses Can Benefit from an Applicant Tracking System: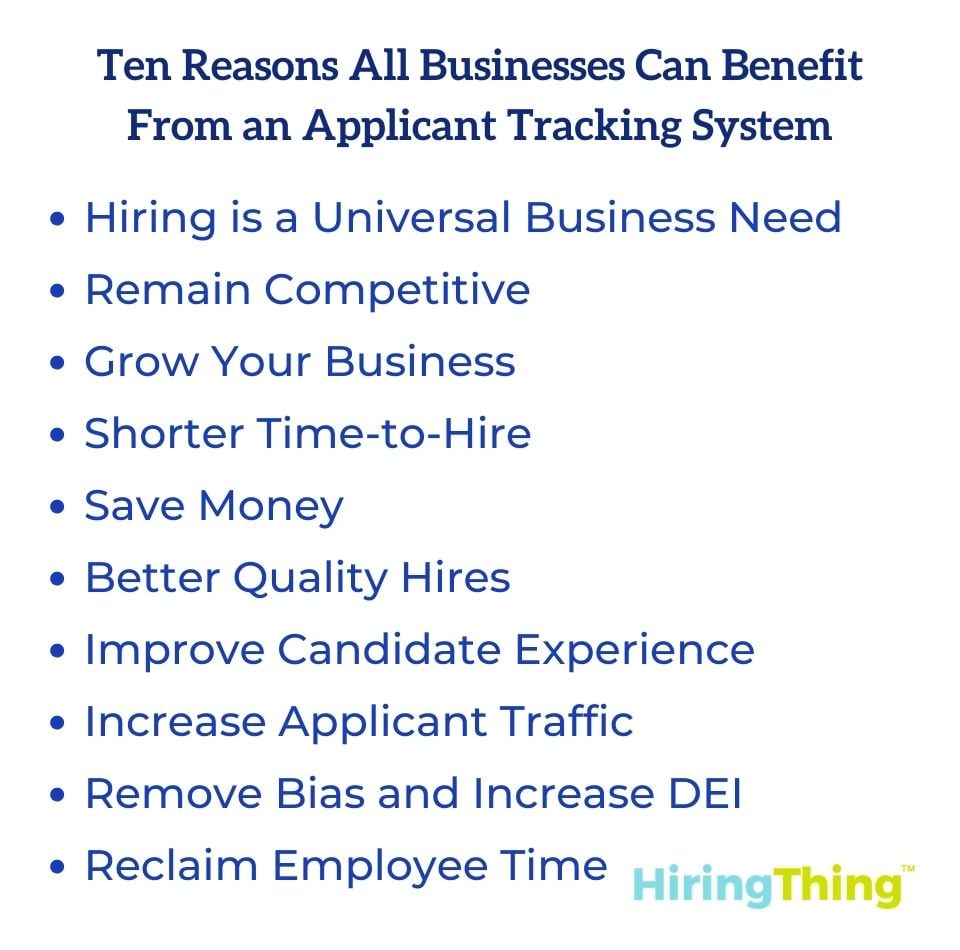 Related Resources
About HiringThing
HiringThing is a modern recruiting platform as a service that creates seamless hiring experiences. Our private label applicant tracking system and open API enable technology and service providers to embed hiring capabilities from sourcing to onboarding. Approachable and adaptable, the platform empowers anyone, anywhere, to hire their dream team.