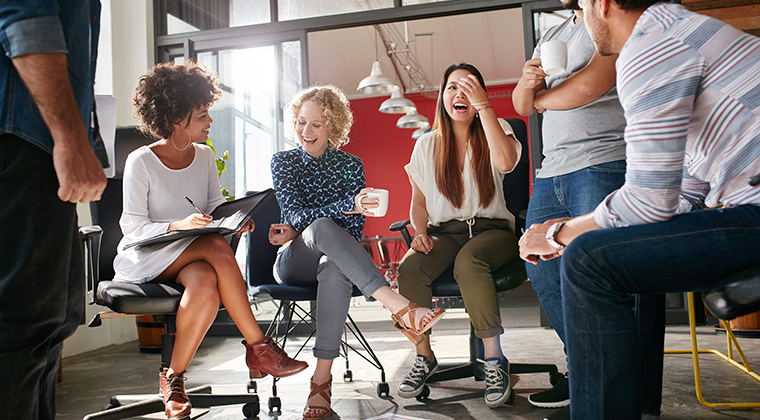 Recruiting has long been a top business challenge across industries and has been turned on its head by the repercussions of both pandemic closures and "The Great Resignation," both of which have resulted in real competition for quality talent. As 2022 comes to a close, businesses of all types need to look back on what did and didn't work over the past year and begin strategizing how to enter 2023 on top of their game. If you haven't taken time to audit and reassess your recruiting strategy, what better time than now?
As leaders in the recruiting and HR tech space, we surveyed and consulted our data to see what recruiting trends forward-thinking organizations and professionals should keep top-of-mind when beginning to build your 2023 recruiting strategy. In this post, we'll share our findings.
If you want a guide for doing a full recruiting deep-dive, check out our interactive Guide to Increasing Your Applicant Traffic.
Key 2023 Recruiting Trends to Keep Top-of-Mind
Data-Driven Recruiting
Too often, recruiting decisions come down to "gut feelings," which, let's be honest, often means "who I liked better," which often means "who reminded me most of me," which not only builds a homogenous workforce but could easily lead to blindspots and bad hires. Bad hires are costly.
74% of managers and recruiters

admit hiring the wrong person for a role.

75% of the need

for new employees is from individuals leaving an organization—turnover is one of an organization's highest costs.

Bad hires cost

companies an average of $14,900 (not accounting for the salary of these bad hires).
Forward-thinking organizations that want recruiting to drive company success must embrace data-driven recruiting. Luckily, today that's easier than ever.
Data-driven recruiting is making objective hiring decisions based on various data sources. It approaches recruiting strategically rather than emotionally or based on oft-outdated, often arbitrary best practices that haven't been sufficiently interrogated for our current hiring climate. Data can help you streamline your hiring process, determine your ideal candidates, and make informed, uniform hiring decisions across the board. Some additional benefits of data-driven recruiting include:
Mitigating hiring bias and making more objective decisions.
Improving candidate experience.
Making it easier for multiple stakeholders and departments to participate in the hiring process.
Being proactive instead of reactive.
Boosting the quality of candidates.
Streamlining hiring.
You can start fostering data-driven recruiting by:
Reevaluating and setting hiring parameters for your various roles.
Standardizing the interview process so that each candidate has the same experience and questions.
Setting workflows for each open position and tracking how applicants go through the cycle (and where they get stuck or drop off).
Using skills tests or assessments during the interview process.
Asking for candidate feedback.
Taking advantage of data analytics tools.
Data-driven recruiting is technology-driven recruiting. The right technology can help you streamline and standardize your recruiting and collect the data you need to evolve hiring at your organization further. The most important technology you can adopt to make your hiring data-driven is an applicant tracking system (ATS), recruiting software that automates, streamlines, and standardizes the hiring process.
Always remember that data isn't foolproof—the people setting metrics and collecting the data need to be intentional. Harvard Business School conducted a survey and found that 88% of executives were aware their HR tools reject qualified candidates. Why is that? Because no one bothered to use the technology correctly, which we covered in our blog, Applicant Tracking Systems Aren't Excluding Job Applicants—People Are.
Related Resources
Sustained Interest in Meaningful Diversity, Equity, and Inclusion (DEI)
Almost two-thirds of workers admit the pandemic has drastically shifted their priorities and what they want out of work—82% said it's essential their workplace has a vital mission and purpose. 76% of job seekers want to work somewhere that values DEI.
It's ironic, then, that despite the want from job seekers (not to mention that DEI initiatives are good for business), 76% of companies have no meaningful DEI goals. While those stats are concerning, organizations realize the discrepancy and have jumped into action. Every Fortune 500 company has dedicated DEI initiatives outlined on their websites, and 49% of those have a dedicated DEI leader.
Meaningful, company-wide DEI starts with recruiting, the first stage of the HR lifecycle. In 2023, we'll see more and more hiring professionals and stakeholders prioritizing ways recruiting can help foster increases in company-wide DEI.
How can companies infuse meaningful DEI into their recruiting?
Admit your biases, pinpoint areas to grow, and audit your current processes.
Make plans to infuse your employer brand with meaningful DEI.
Create a company DEI statement.
Educatie the organization as a whole as to why DEI is essential.
Involve a diverse set of employees in the process.
Purposeful DEI recruiting is a worthwhile cause but nuanced, strategic work. That's why we've created the HiringThing Guide to DEI Recruiting to help you get started.
Related Resources
Deliberate Automation
Automation often gets a bad rap when it comes to workplace talk—it's associated with "stealing jobs," but the reality is that it makes many jobs more manageable. It's especially valuable in streamlining recruiting and letting those involved in the process focus on strategic rather than repetitive administrative tasks.
Nearly

60% of workers

estimate they could save six or more hours a week (almost an entire workday) if the repetitive aspects of their jobs were automated.

81% of workers

believe automation will lead to more meaningful work.

81% of workers

also believe they don't spend most of their day on meaningful tasks.
Companies are looking to streamline the workday and cut costs, and if automation can do that, why not embrace it? Many organizations have already automated large portions of their hiring, and we predict that not only will that trend continue to tick upward, but companies that haven't done so will find themselves left behind if they don't start. Hiring software like applicant tracking systems can take automate mundane and repetitive tasks and ensure hiring stakeholders can focus on the meat of the process by:
Automating communication so that every job candidate receives meaningful feedback and communication at every part of the hiring process—let them know the next steps, timelines, thank them for their time, and if they aren't moving forward, let them know quickly and professionally. Automating communication ensures you don't ghost your candidates—

75% of job seekers report never hearing back one way or another from a job they applied to, which hurts your professional reputation.

Scheduling job postings on job boards and social media so that your open positions are consistently getting viewed by potential job candidates—

50% of job seekers

use job boards, and

86% of job seekers

utilize social media in their job search!
Automating the screening process with hiring software—you can decide what kind of experience, keywords, or values to screen for, or conversely, what types of candidates you can screen out (though we suggest in this current strength-based hiring climate, to opt for screening-in, vs. screening out).
Automation is only scary if you're letting it fully control your hiring. That's why we used the term "deliberate" automation. Use automation to strengthen your hiring process and let your hiring teams and stakeholders concentrate on having meaningful conversations with your next potential superstar hires.
Related Resources
People-First Recruiting
The American Psychological Association has found that nearly 3 in 5 employees reported negative impacts of work-related stress in the wake of the pandemic and that $500 billion is lost annually due to workplace stress. Workplaces are contending with just how expensive workplace stress is and being forced to switch from the be-grateful-for-your-job approach to the we're-lucky-to-have-you mentality. Being people-centric is a considerable focus, which extends to recruiting and hiring job candidates who've never had more choices regarding where they apply and what they'll put up with during the recruiting process.
How can recruiting be more people-forward?
Don't have job candidates jump through hoops! Make the process as easy as possible for candidates to complete. This shows that you respect their time.
Adopt a strength-based approach to recruiting. Instead of focusing on candidates' deficits—which were sadly accepted for so long and likely contributed to this overwhelming workplace stress—focus on what candidates can bring and add to your organization.
Give job candidates a choice of interview times. Not everyone can drop what they're doing to interview at the time you dictate.
That's just a start. We've created The HiringThing Guide to Increasing Your Applicant Traffic, which challenges workplaces to reassess and audit their hiring process to be more people-centric.
Related Resources
Focus on Internal Mobility
Deloitte found that 76% of executives rated internal mobility as necessary to their organization. Yet, too many employers are so focused on finding their next workplace superstar externally that they often overlook the breadth of talent at their company.
With more job openings than candidates, internal mobility is more important than ever. It's also something job seekers want!
58% of job seekers

listed "the ability to do what they do best" as an essential criterion for their next job—watch what they "do best" and strategize how to use that to shore up talent gaps as your new hires progress in their roles.

Job seekers are willing to sacrifice up to

12% of their salary

for professional development. We're not suggesting swapping salaries out for learning and development, but merely pointing out how prioritizing and publicizing professional development can increase your applicant flow.

63% of workers

who quit their jobs last year did so because of a lack of career advancement.
Internal mobility is also smart for employers. Why not promote and hire from a team who knows your product and is passionate about your brand? A culture of internal mobility promotes workplace engagement, productivity, and retention.
You can foster internal mobility by:
Making it apparent. Tell your employees you value their growth and have regular conversations about professional development and goals.

Starting from the beginning. Talk about the importance of internal mobility during the recruiting process by discussing professional goals, sought training, and providing examples candidates can emulate.

Ensuring internal mobility is part of your employer brand. Highlight internal mobility success stories and professional development opportunities on your company's social media, careers page, and even as part of job postings!
Many companies are also focusing on leadership and managerial training—too often individuals are promoted internally to managerial roles without sufficient training on how to lead or manage.
Related Resources
About HiringThing
HiringThing is a modern recruiting platform as a service that creates seamless hiring experiences. Their private label applicant tracking system and open API enable technology and service providers to add hiring capabilities to their solution. Approachable and adaptable, their platform empowers anyone to hire their dream team.