Franchises and Multi-Location Businesses Need an ATS

Pat Brothwell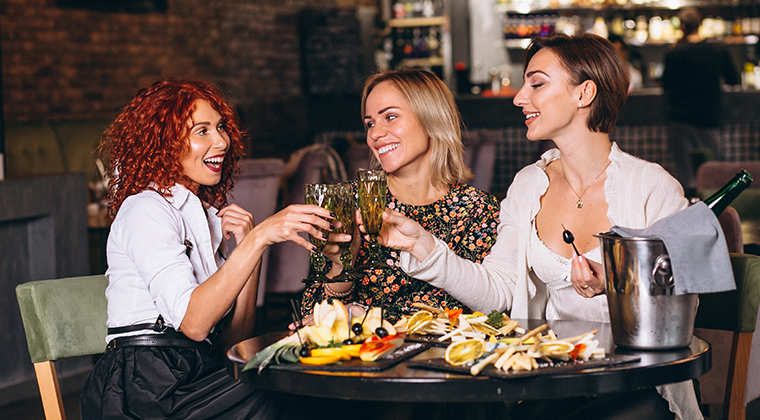 The International Franchise Association released their 2022 Labor Challenges Report, which found that:
Quality of labor is the most significant problem facing franchises today—87.6% of those surveyed are having trouble finding skilled workers.

Four out of five franchises have experienced labor shortages.

48% of small business owners report having jobs they can't fill.

80% of franchise brands experienced "constrained growth" due to labor-shortage challenges.
Despite these challenging statistics, the report projects that 2022 will be a strong year for franchising, with more than 792,000 new franchise establishments forecasted to open.
Franchises need a way to capitalize on this forward momentum that also helps them overcome labor shortage challenges. Private labeling an applicant tracking system (ATS)—recruiting software built specifically to streamline, automate, and optimize the hiring process—can help franchises strengthen their recruiting process, grow revenue, showcase their brands, and attract higher quality labor to their employment.
We've designed this post to educate both franchisees and franchisors about the benefit of adding a private label ATS to your tech stack. If you've arrived here ready to get started, please feel free to sign up for a demo below. If not, read on.
Table of Contents
What is a Private Label ATS?
An applicant tracking system is human resource software that helps companies organize, automate, and optimize recruiting. An ATS provides a centralized repository for job candidate data, including resumes, applications, references, background checks, and other applicant data an organization requires.
You may have also heard private labeling called "white labeling." Though often used interchangeably, the crucial difference between a private label ATS and white label ATS is customizations.
White label applicant tracking systems are produced by a SaaS company and rebranded by other companies. Private labeling goes a step further than the functionality of a white label ATS by customizing the ATS to meet the organization's specific needs. In the case of an ATS, workflows, add-ons, and functionalities can be customized to fit the needs of any organization that partners with the private-label provider.
Organizations partner with a private label ATS provider to meet their specific recruiting needs and present the ATS as a proprietary solution. Our "What is a Private Label Applicant Tracking System?" guide dives further into the ins and outs of a private label ATS.
Ten Reasons All Franchises and Multi-Location Businesses Can Benefit from a Private Label Applicant Tracking System
Save Money
Franchises, especially those in the hospitality industry, notoriously struggle with turnover, which costs them money. Studies show that replacing an employee is up to 2x the cost of their annual salary, costing businesses millions of lost revenue. Franchises are constantly recruiting, so finding a way to streamline and automate the hiring process is crucial to reducing costs.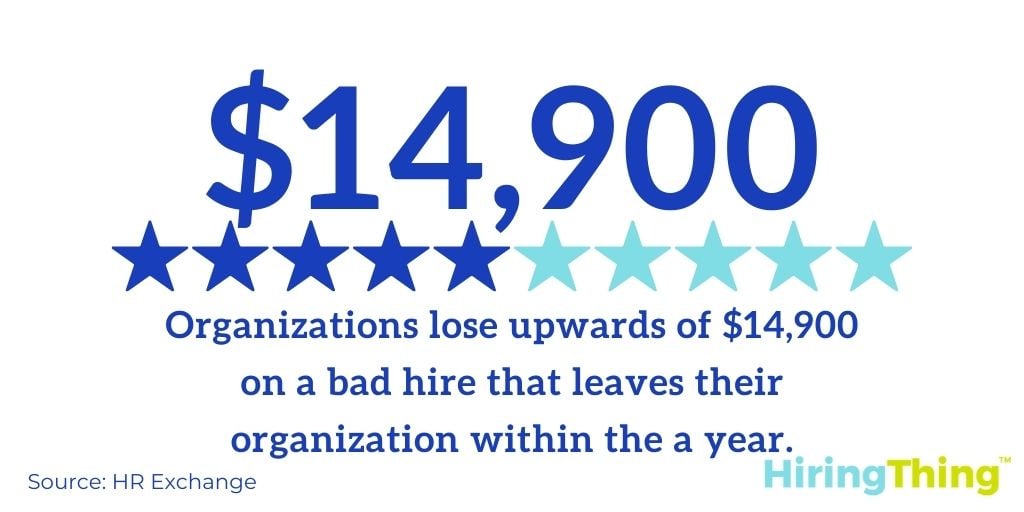 When franchises rush to hire without a proper strategy, they risk making poor hiring decisions. Organizations lose upwards of $14,900 on a bad hire that leaves the organization within that first year. Bad hires can also influence the productivity of your other employees. Imagine your revenue growth if you saved $14,900 on each bad employee? ATS use increases the quality of hires and makes the hiring process quicker (60% of candidates will walk away from an unwieldy hiring process).
Check out our post, What a Private Label Applicant Tracking System Does for End Users for a more detailed breakdown of how a private label ATS can save your franchise money by strengthening your hiring.
A Better Hiring Process
A CareerBuilder survey reports that 45% of respondents made a bad hire because they felt rushed in the hiring process. An ATS can help streamline, automate, and standardize the hiring process, making it a strategic process rather than a frenetic means to an end.
Applicant tracking systems take recruiting to the next level. Obviously, as the developers of an ATS, we would tell you that, but statistics don't lie: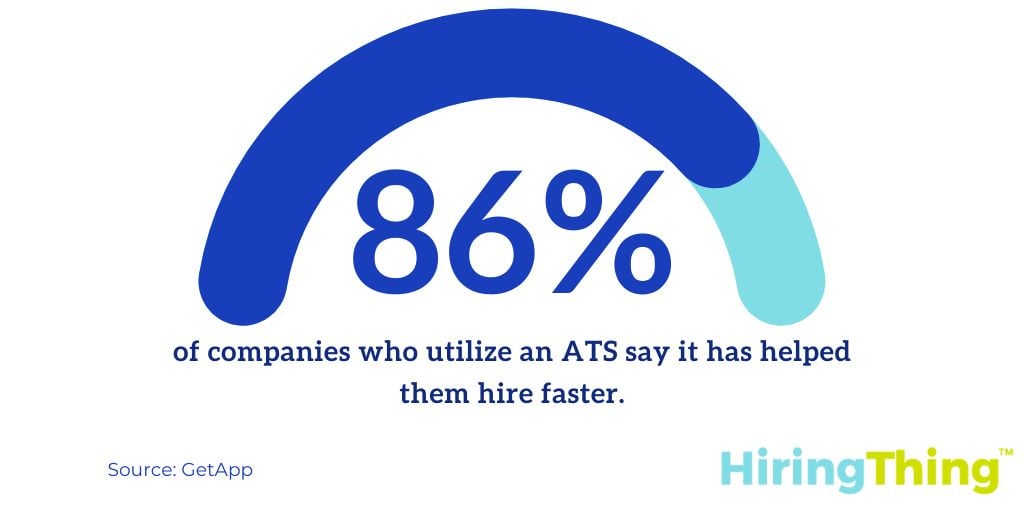 94% of ATS users said applicant tracking systems positively impacted their hiring.

78% of companies

using an ATS say it makes recruiting easier.

86% of ATS users

say the software has helped them hire faster.

78% of ATS users say it has improved the quality of their hires

.
Need more tips on kickstarting your franchise's hiring? Check out Five Tips for Successful Franchise Hiring, Ten Recruiting Tips for Franchise Owners, or Increase Your Franchise's Applicant Traffic.
Retain Quality Employees
43% of employees quit in the first 90 days, which we've already established is costly for franchises. If you've impressed upon candidates that you're a great place to work during the interview process, quality candidates will be more likely to want to work with you and will start their new job on the right foot.
Creating a smooth, positive hiring experience for candidates is key to helping retain talent. Since your private label applicant tracking system will have your franchise branding (as opposed to third-party branding), candidates will associate this positive experience with your organization.
Extend the Bandwidth of Your Team
When you enter into a private label partnership, you get the added benefit of the professional support of their team, which could include everything from customer service to marketing to product innovation.
Partner success teams are there to work with you to strengthen your recruiting efforts and help drive meaningful use.

Customer support means you get support and resources from the team that created and knows the ATS, resulting in a superior end-user experience.

For franchisors, sales and marketing support can help you grow revenue by promoting the value-add with email nurture campaigns, educational webinars, and content/collateral creation aimed at your franchisees.

Similarly, a private-label partner can also help franchisors onboard franchisees to your ATS, which means they're more likely to have a valuable experience using the product and continue doing so. If you're a franchisee private labeling this applicant tracking system, you'll still get top-notch onboarding so that those doing the recruiting are ATS usage experts.

An expert product team means your ATS will always have new features and functionalities to delight your franchisees.
Here at HiringThing, we've trademarked the terms Partner Perfection™ and Support Beyond Compare™ because of how highly we value the success of our clients. We're determined your private label experience with us will be unparalleled.
Collect Applicants Company-Wide
Franchises often have the unique challenge of hiring for multiple locations from one platform. A private label ATS can be customized to create a uniform, company-wide recruiting strategy with a single account, creating a unified brand experience for all applicants across the franchise network.
Applicant pooling can help multi-location businesses find the best applicants. If a position receives a few promising candidates, your franchisees will place the unhired candidate into a company-wide pool so they can be considered for positions at other locations. Hiring managers can post jobs for specific locations while monitoring hiring for all locations.
Applicant pooling allows franchisees to give hiring managers varying levels of access to precisely control what information will be available to different team members.
Read Shared ATS for Multi-Location Businesses to learn how HiringThing manages multi-location hiring.
Ensure Compliance
For a franchisor, HR compliance is complex but crucial. Processes and data inputted into recruiting software are important, and even minor errors can result in serious compliance issues. A private label ATS is designed to collect and manage sensitive information to make it easy to stay compliant.
We've designed HiringThing's franchise rollout packages to limit the risks associated with joint liability.
Pre-Existing Third-Party Networks
Partnering with a private label provider means entering a partnership with an entirely new network of connections for you and your franchisees. Competitive private label applicant tracking systems will already have strong relationships with crucial job boards recruiters can use to post and attract new talent. They'll also have a prebuilt network of third-party integrations, ranging from background check providers to skill assessments that will add value to your franchisees' recruiting experiences.
HiringThing has a robust partnership with hospitality-specific job board Culinary Agents. We spoke with their Culinary Agents CEO Alice Cheng about changes in hospitality recruiting.
Protect and Strengthen Your Brand
Glassdoor found a strong employer brand—how current and potential employees view working at your organization— can reduce the cost per hire by 50% and reduce turnover by 28%. Conversely, a negative reputation can cost a company 10% more per hire.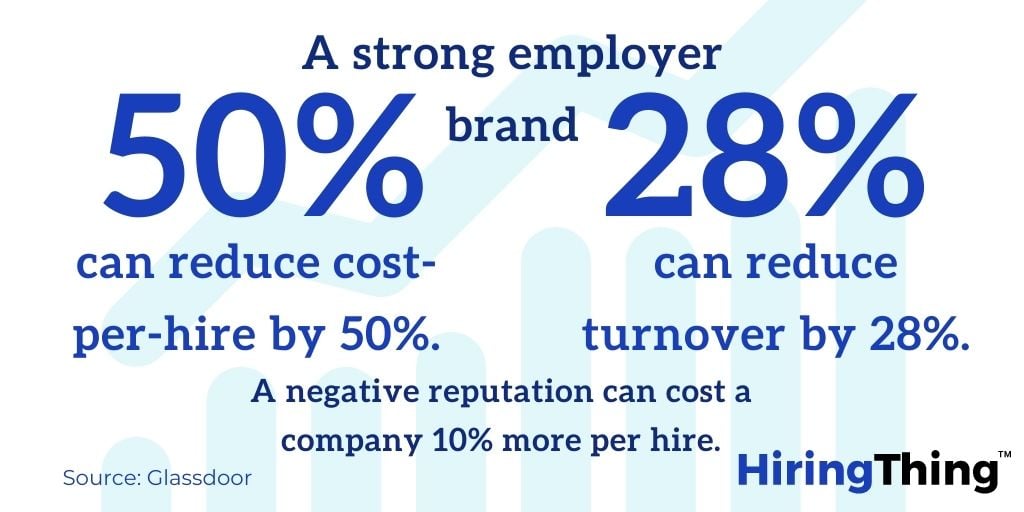 A strong employer brand:
Helps you stand out:

there's a lot of competition in the franchise space, and anything that enables you to stand out above the competition is an advantage.

Increases your applicant traffic:

if job candidates have a good experience in your hiring process, they're likely to report that and get more individuals to apply.

Attracts franchisees:

If your franchise has a reputation as a great place to work and excellent candidate experience, it could be key in attracting new franchisee candidates who want to work with your franchisor organization.

Increase your franchise's value:

If you're not only delivering a great product and customer experience but a great employer and employee experience, your brand as a whole will become more sought after and more valuable.
Since your private label applicant tracking system is branded and gives candidates an excellent experience, it becomes a vital part of building your employer brand. It helps protect the corporate franchise brand that you and your franchisees have been building and strengthening for years!
Diversity and Bias Reduction
A key to driving revenue, increasing employee retention, and growing your business is being attuned to the wants, needs, and challenges of today's job employees and job seekers. 57% of today's employees and 67% of job seekers want to work somewhere that champions diversity, equity, and inclusion (DEI). This is even more pertinent amongst franchises—30.8% of franchised businesses are owned by minorities, compared to 18.8% of non franchised businesses.
A private label applicant tracking system can help make your franchise's workplaces more diverse, equitable, and inclusive, starting with your recruiting.
Applicant tracking systems help increase your applicant traffic, meaning you'll be drawing from a broader, more diverse candidate pool.

Applicant tracking systems can help reduce biases by standardizing the interview process and enabling recruiters and hiring managers to make hiring decisions on set criteria rather than simply gut feelings.

You can expect traditional results if you stick to traditional job posting sites. Applicant tracking systems make it easier to post your jobs to a wider variety of diversity boards and networks.

Since you decide on workflows and permissions when you private label an applicant tracking system, you can design yours so that it comes to users' setup to weed out biases.
You can read here or here how scorecards and video interviews (both interview tools any competitive ATS will have) respectively help organizations cut down on bias. Additionally, read how Titan ATS made their platform more DEI-friendly and check out The HiringThing Guide to DEI Recruiting to help reimagine your recruiting under a DEI-centric lens.
Grow Franchises
A private label applicant tracking system helps strengthen recruiting, save money (and thus, grow revenue), increase employee retention, extend your team's bandwidth, and improve your brand. All of these are proven methods for growing franchises from both the perspectives of franchisors and franchisees. When you consider this, doesn't a private label applicant tracking system seem like a no-brainer?
About HiringThing
HiringThing is a modern recruiting platform as a service that makes finding talented employees easy for all of your franchisees or locations. Expertly designed roll-out packages ensure a successful launch of your multi-location recruiting solution. Approachable and adaptable, their platform empowers anyone, anywhere, to hire their dream team.